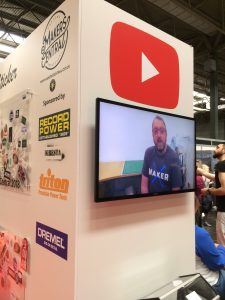 Bank Holiday Monday has arrived, I'm typing this up and reflecting on the fantastic time I had at Makers Central last weekend.
There were so many creative minds in one place, it was a great to be part of that event and to be part of this wonderful community.
I want to say thank you to Nick and the team at Makers Central for putting the event on and doing a fantastic job in the process.
To everyone I spoke to and everyone who stopped me to say "hi!", grab a sticker or just share a few minutes chatting about our common interests, Thank you!
If I didn't catch you this weekend, drop me a message on the contact page or via one of the social media links down below. I think I have some stickers left.
This weekend was fantastic, I didn't want it to end. See you at Makers Central 2019?!