As I'm short on room in my Tinkerspace, finding a place to put a camera is  a bit of a problem. I'm planning to fix that with an overhead camera rig.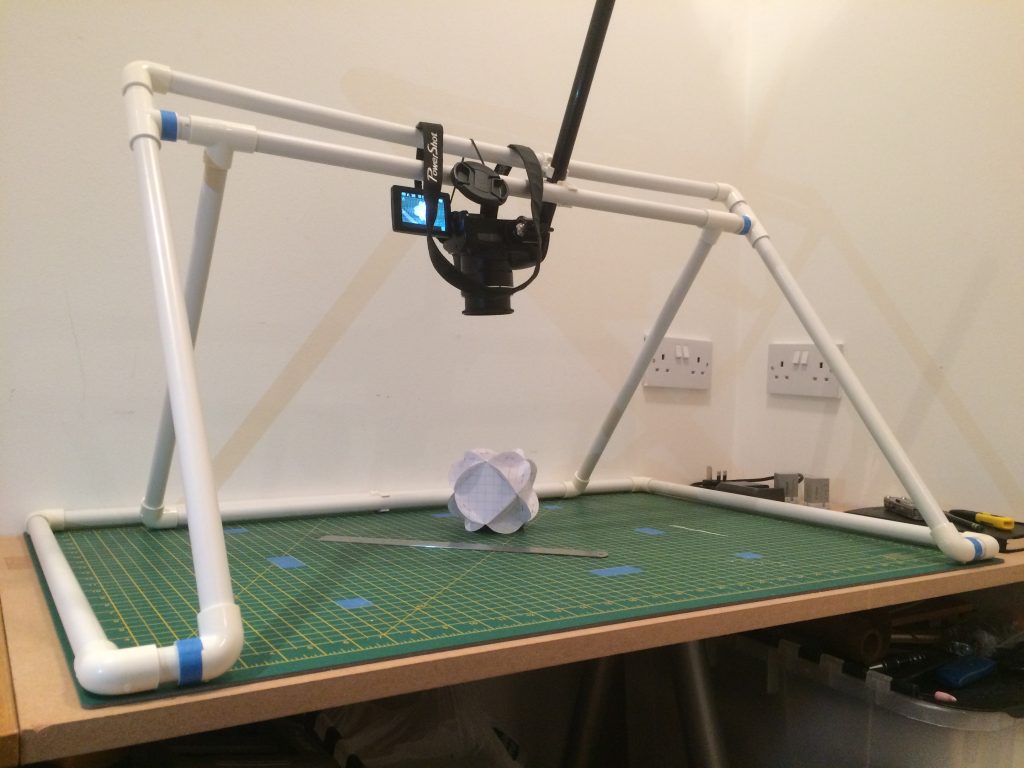 The frame is constructed from 20mm PVC conduit (not plumbing pipe) as it's a really cheap material to purchase. Using 90 degree corners and three way "tee" connectors the frame goes together like this.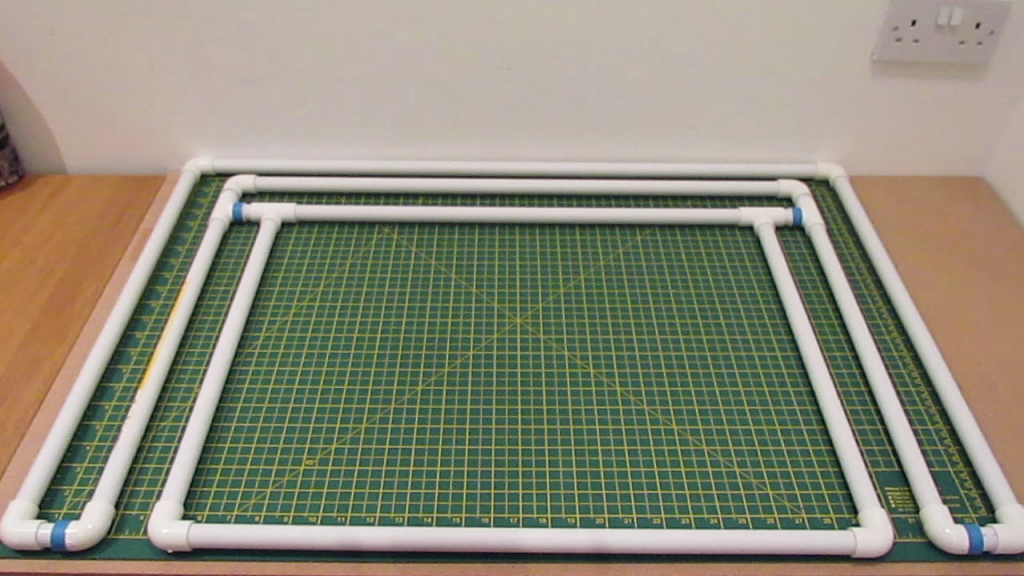 The conduit I used in this project came from the local hardware store in 2 metre lengths but it's available to order online in 600mm lengths. There are only two lengths over that are greater than that but these aren't "load bearing" in this frame, so you can always use straight-thru connectors to join shorter lengths together.
To help you cut the 2 metre lengths, here's a cutting suggestion. You should only need three lengths of conduit pipe.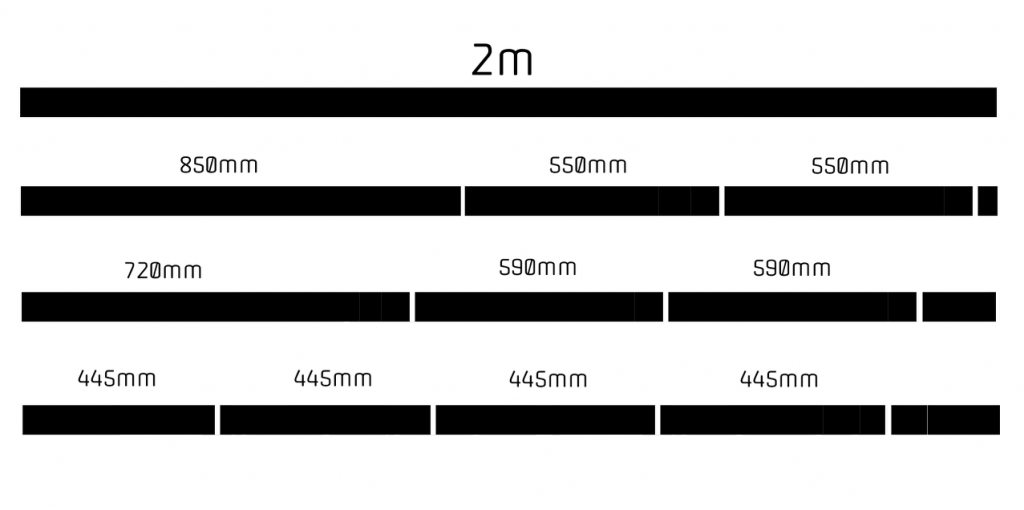 The remaining bits of pipe can be cut up to make the 6 x 40mm connecting pieces that are needed to join the corners and tees together.
I mentioned in the  video that I can fold this frame flat and hang it on the wall. To keep the frame from opening up, I used some more of the PVC pipe clips to create a simple clip for two pipes.

You can use these clips to hold the frame together in the open or closed position and they add very little to the overall weight.
Parts List
The parts for can be sourced from lots of different places but to help you find them quickly I've put this parts list together.
Now I have this frame, I can get on with sharing other project ideas. Keep your eyes open for them.
Any questions? Ask in the comments below.
If you build one yourself send me a message on Twitter via @tinkerneering.