It's nearly the most wonderful time of the year again. This year I've come up with some plans that you can use to make geometric jigsaw puzzle coasters as a last minute gift idea. https://tinkerneering.uk/jigsaw-piece-coasters/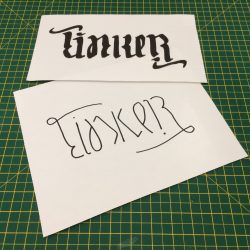 This is a project I've wanted to do for a while now, to create an Ambigram.
An Ambigram is a word or phrase that can be viewed in multiple orientations. Some read the same when rotated, some present a completely different word.
In this video, I show you how I created my own TINKER Ambigram and give you the tools you need to be able to go about creating your own.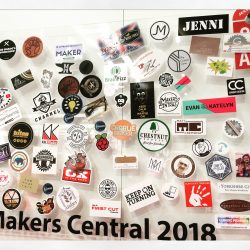 Bank Holiday Monday has arrived, I'm typing this up and reflecting on the fantastic time I had at Makers Central last weekend. There were so many creative minds in one place, it was a great to be part of that event and to be part of this wonderful community. I want to say thank you Read more about Makers Central 2018[…]